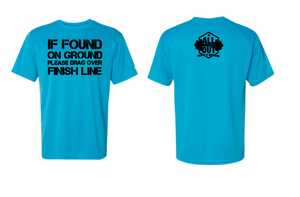 Gladiator Dash tshirt 2022
This post is for the Gladiator Dash tshirt for All Out Fitness. Tshirts will be 100% polyester and Badger brand. Tshirt will be mens fit. They will be electric blue in color. 
Please select PICK UP IN STORE or DELIVERY TO SCHOOL DERBY (we will get them to All Out Fitness). Orders need to be placed by May 16th. 
Please call us if you have any questions! 3167885595,  thank you so much!